Shares Of Chinese Battery Maker CATL Surge As Company Said To Be Considered For Apple's EV Project
Shares of Contemporary Amperex Technology were up as much as 9% in Shenzhen overnight on news that it could be the company involved in supplying batteries for Apple's electric vehicle project.
The jump in shares marks the best day for the company's stock in four months, Bloomberg reported Monday morning.
The report, which appears to be unconfirmed for the time being, was published in Xuangubao.cn, a Chinese online stock news platform. That platform did not report a source for the information.
A battery is "still being tested" for the project, according to Bloomberg, and the company did not respond for comment when asked about the news.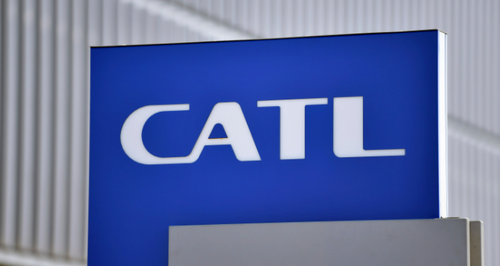 This news comes about a week after we reported that Magna's joint venture with LG could be in line to produce Apple's electric vehicles and that the entity was "very near" an EV contract. 
"LG Magna e-Powertrain is very near to signing contracts with Apple under which they could handle the initial volume production of Apple EVs. Contract details are still being discussed," the report said at the time. Apple is expected to produce a limited number of first gen EVs to evaluate their marketability. 
"Because LG Group affiliates including LG Display, LG Chem, LG Energy Solution and LG Innotek are already included in Apple's parts supply chain, Apple doesn't have to worry about any supply chain issues. These LG affiliate are qualified to guarantee production yields and faster delivery of parts needed for Apple EVs," a source told the Korea Times.
"As the LG brand is not that strong in the global EV industry, it needs a pretty competitive reference to show off its transformation efforts. From that standpoint, LG's bet on the Apple EV is not that bad, and vice versa for Apple," a second source said.
In addition to Apple, should a contract be signed, Magna also sports names like BMW, Honda, Hyundai, Volvo, Volkswagen and Toyota, among about 45 others, as OEM customers. CATL cooperates with Volkswagen in China and also has plans to supply companies like BMW and Daimler.
A prototype is expected in early 2024. 
Tyler Durden
Mon, 04/19/2021 – 11:08