Porsche's Electric Taycan Sales Nearly Surpasses Iconic 911 Model 
The Porsche Taycan is an all-electric sports car produced by Porsche since 2019. Taycan roughly translates to "lively young horse" from Turkish and is on track to become more popular than the German automaker's iconic 911 sports car, according to new auto sales data.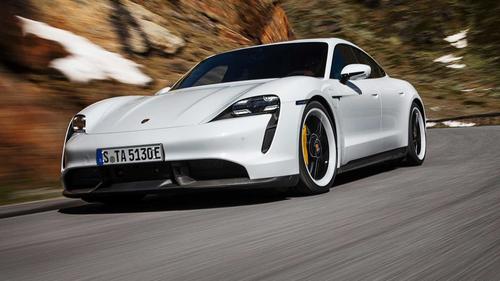 Worldwide Porsche deliveries for the Taycan in the first quarter were 9,072. In the same period, the German automaker, owned by Volkswagen AG, sold 9,133 911s. The difference between Taycan and 911s sold was 61. This suggests the Porsche community has been 'electrified' by the new Taycan. The automaker could end up selling more Taycans than 911s this year as the green revolution ushers in demand for electric vehicles.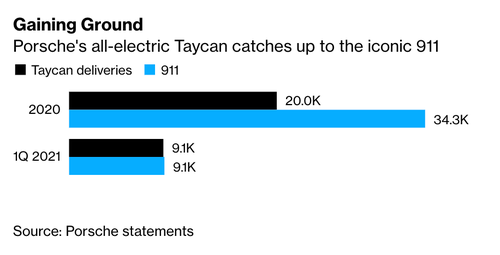 "We are extremely pleased that the community of Porsche customers continues to grow all over the world," Detlev von Platen, Member of the Executive Board for Sales and Marketing at Porsche AG, said in a statement. 
"Established models have supported this excellent result along with the latest additions to our product range, above all the new model variants of the all-electric Taycan. Thanks to the great appeal of our brand and a consistent sustainability strategy, we can look back on a very positive start to the year," von Platen said. 
In the first quarter, global deliveries rose to 71,986, primarily driven by demand in China. The Porsche Macan luxury crossover SUV was the automaker's best-selling model, ahead of the mid-size luxury crossover sport utility vehicle called the Porsche Cayenne. 
On a year-over-year basis, demand for Porsche vehicles in the first quarter was substantially higher. "Order bookings also continue to develop very well. We will fulfill the dreams of many more customers with our sports cars in the coming months," said von Platen. Here are the numbers: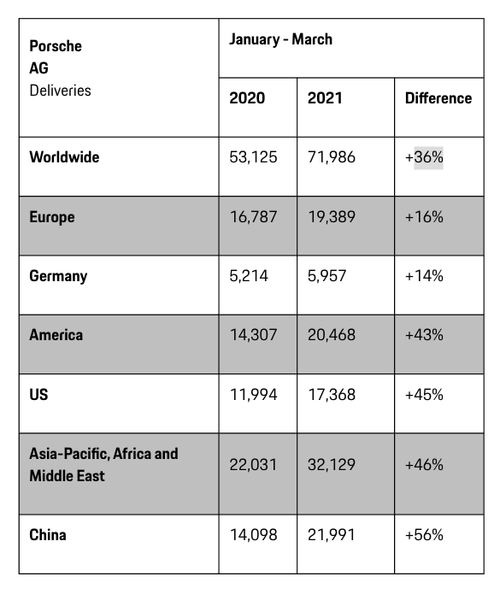 The rise of electric vehicles and Porsche Taycan's increasing popularity is likely to become a big winner. The Biden administration has made a big effort to increase green energy and electric cars.
For readers hoping a 100% battery-powered 911 is around the corner, well, Porsche CEO Oliver Blume recently squashed those hopes and said: "Let me be clear, our icon, the 911, will have a combustion engine for a long time to come." 
So in the meantime, while the EV boom blossoms, Taycan sales could outpace 911 sales for the full year if current trends hold. 
Tyler Durden
Mon, 04/19/2021 – 05:45