Trader Fueled Lavish Lifestyle Running Singapore's "Largest Ever Suspected Investment Fraud"
Stop us if you've heard this one before: a young, up and coming "wunderkind" trader was living a lavish lifestyle on the back of a massive fraud.
Can't be possible, you say? Enter 33 year old Ng Yu Zhi, living in a three-story villa in Singapore, driving a $5 million supercar. The only problem? He had raised at least $740 million from investors for commodity trades that didn't exist, Bloomberg reported this week. 
He was charged last month with four counts of fraud. It's being called one of Singapore's "largest-ever suspected investment frauds". Court proceedings this week revealed that he was able to raise the money by touting quarterly gains of 15% to investors. It would have made him one of the most successful traders in the world, had it of been true. 
The fraud was centered around his companies Envy Asset Management and Envy Global Trading. Of more than S$1 billion he had invested in his companies, S$300 million had been transferred to his personal account and S$200 million remains "unaccounted for". Investors had received payments of S$700 million but are still owed S$1 billion, the report says.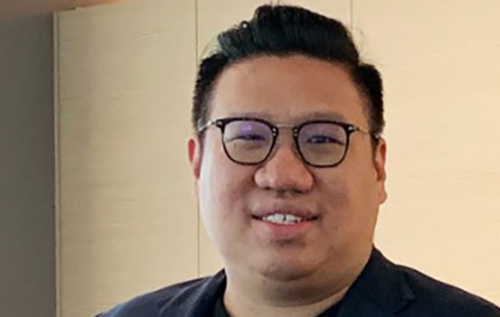 In riding the broader "green" tailwind that has blown tons of hot money into global markets, Ng had purported to invest in nickel, a key ingredient in electric vehicle batteries. Specifically, per Bloomberg:
Ng was involved in deceiving investors into buying supposed forward contracts that were purportedly with French lender BNP Paribas SA, but those contracts didn't exist, according to the charge sheets. BNP had no account or trading history with Ng, Envy Asset Management or Envy Global Trading, a person familiar with the matter said. A BNP spokesperson declined to comment.
Song Seng Wun, an economist at CIMB Private Banking, thinks more instances of "suspect behavior" will be revealed, thanks to investors feeling like they need to "reach" for returns in an era of low rates. Thanks, Central Banks.
Song said: "This won't be the last case and that's the sad reality."
Shim Wai Han, an investor in Ng with their company Envysion Wealth Management Pte., said: "Our objective now is just one thing. To get back the money for investors and for ourselves." Shim said she was "working on this together with MAS (The Monetary Authority of Singapore) to help investors."
Ng has been released on S$1.5 million bail for the time being and is being monitored by an electronic ankle bracelet. He had become "an increasingly visible figure in Singapore's philanthropic, supercar and corporate communities" over the last couple of years, Bloomberg noted. 
He received an award in August 2020 for his philanthropy and a Pagani Huayra supercar was seized as part of his assets after being charged. The car is valued around $5 million. 
Tyler Durden
Sat, 04/17/2021 – 20:30