One Dead, 12 Missing After Lift Vessel Capsizes In Gulf Near Louisiana 
A ferocious storm quickly traversed Louisiana on Tuesday and along the way capsized a large commercial vessel in heavy seas in the Gulf of Mexico. The ship, known as a liftboat or a jackup barge, was carrying 19 people at the time of the incident. A massive search and rescue operation by the U.S. Coast Guard and a fleet was immediately launched and continued into Wednesday. 
The vessel was the 129-foot liftboat Seacor Power and capsized about eight miles from the Port Fourchon on Tuesday afternoon.
Coast Guardsmen have found one dead and rescued six. There are still 12 people missing.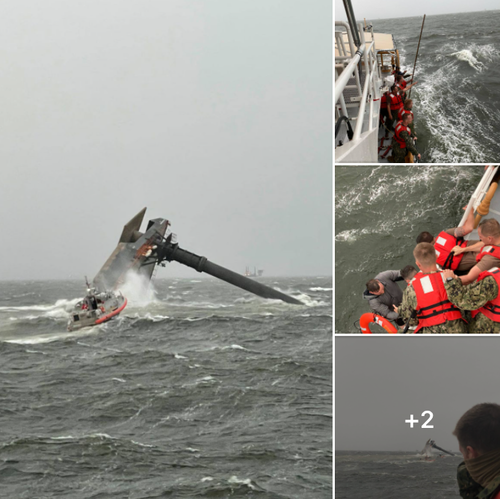 Video has emerged of the Seacore Power capsizing. 
Seacor Boat "Power" Capsizes in the Gulf near Grand Isle
Our thoughts and prayers are with the families and friends of those affected by this tragedy. Hopefully all of the crew members are found and rescued, and those aiding in search and rescue stay safe as well.#CourtenayLaw pic.twitter.com/Vb0P6VIp8o

— Mario De Fenza (@MarioDeFenza) April 14, 2021
On Wednesday, the Coast Guard's 8th District Headquarters in New Orleans wrote in a Facebook post that search and rescue operations continued off the Lousiana Coast. 
"We are currently in the midst of a mass #searchandrescue case off the #Louisiana Coast. The crew of the pre-commissioned U.S. Coast Guard Cutter Glenn Harris, one of the new 154-foot Fast Response Cutters, U.S. Coast Guard Station Grand Isle and multiple #goodSamaritan vessels rescued 6 people from a capsized commercial lift boat. We've got U.S. Coast Guard Aviation Training Center Mobile and #USCG Air Station Corpus Christi aircrews helping search as well."
At the time of the incident, Chris Franklin, chief meteorologist at local news 4WWL New Orleans, said wind gusts were over 70 mph offshore with heavy seas on Tuesday afternoon. 
"There was a microburst of weather that came through the area at the time," Coast Guard Petty Officer 2nd Class Jonathan Lally told CBS.
In a statement, Seacor Marine, the owner of the vessel, said it was "deeply saddened" by the incident and was working closely with the Coast Guard in search and rescue efforts. 
Capt. Ronald Dufrene told CBS his offshore trawler "Mister Jug" was in the area when the incident occurred. He said winds were at least 80 mph and seas rose 15 to 20 feet. 
"They lost the wind gage at 80 miles an hour," Dufrene said. "They say it blew like that for more than an hour."
"People who have been fishing 30, 40 years – the first time they put their life jackets on was yesterday. … I know three boats for sure said that," Dufrene said.
For those who aren't familiar with liftboats, the Seacor Power is designed to become an offshore platform by dropping three towering legs down to the seafloor.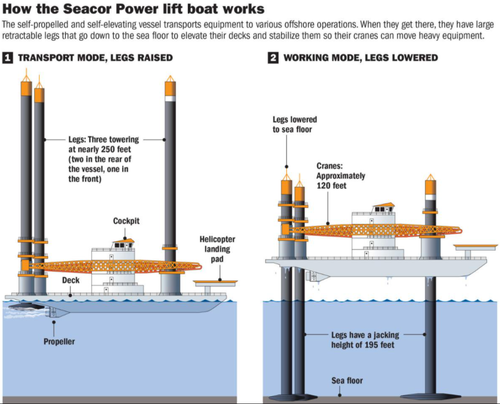 In the coming hours or days, the Coast Guard will likely provide updates on the 12 people still missing. 
Tyler Durden
Wed, 04/14/2021 – 18:00