Officer Who Shot Duante Wright Arrested, Charged With Manslaughter
Former police officer Kim Potter, who resigned after fatally shooting Duante Wright outside Minneapolis on Sunday, was arrested and charged with second-degree manslaughter on Wednesday. She faces a maximum penalty of 10 years in prison and a $20,000 fine, per Axios, citing Minnesota law.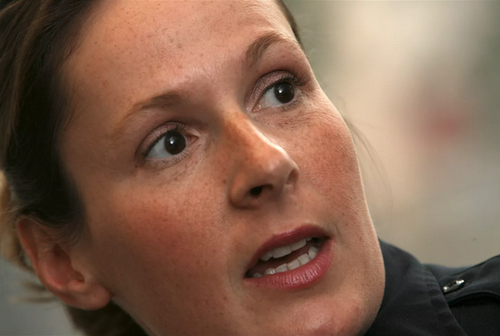 In policy body camera footage, Potter appeared to have accidentally pulled her gun instead of a Taser during a traffic stop of Wright, who had an outstanding firearm warrant and expired tags.
The shooting has sparked a new wave of Black Lives Matter protests, and led to three consecutive nights of unrest.
Current scene here in #BrooklynCenter Police try and break up the protesters for #DaunteWright with tear gas and flash bangs pic.twitter.com/DJjKCwpMnI

— Lisa Bennatan (@LisaBennatan) April 14, 2021
On Tuesday, Potter and Brooklyn Center police chief Tim Gannon submitted their resignations. Meanwhile, Hennepin County Attorney Mike Freeman's office referred Potter's case to Washington County Attorney Pete Orput under a new policy meant to avoid conflict-of-interest issues with local police, given their close working relationship.
In a statement for Wright's family, attorney Ben Crump said: "While we appreciate that the district attorney is pursuing justice for Daunte, no conviction can give the Wright family their loved one back. This was no accident. This was an intentional, deliberate, and unlawful use of force. Driving while Black continues to result in a death sentence."
"It's past time for meaningful change in our country. We will keep fighting for justice for Daunte, for his family, and for all marginalized people of color. And we will not stop until there is meaningful policing and justice reform and until we reach our goal of true equality."
Tyler Durden
Wed, 04/14/2021 – 14:20