SPY Has Just Done Something It's Never Done Before
It appears "clots" won't stop this meltup…
…as early weakness was met by a wall of buying around the CPI print and a replay of the reflation bet (Big-Tech up, Small Caps down) at the cash open. Nasdaq was the day's best performer, S&P closed green as Dow and Small Caps erased most of their losses for a small down day…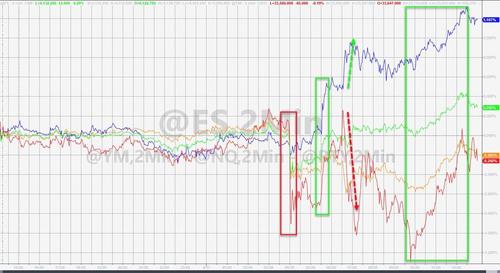 The Dow was hampered from its exuberance by JNJ's modest drop.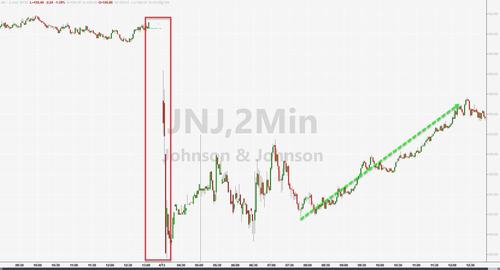 Underneath the surface, the market is assuming a defensive posture today led by mega-cap Tech and the bond proxies — Utilities and Real Estate (yields on 10-year Treasuries are back down to 1.63%). On the flip side, the procyclicals – Industrials and Financials – are lagging.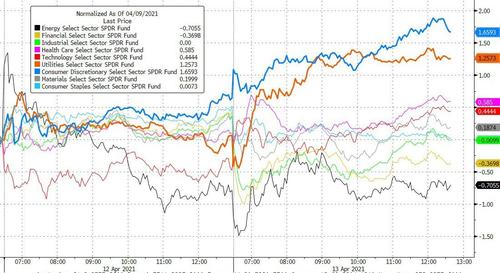 Source: Bloomberg
Notably, however, the defensive tilt is taking place in an environment of relaxation, not anxiety. The VIX is down again today to 16.6 — nearing the 15 level that the VIX was camped out at during long stretches of the pre-pandemic/post-GFC era. VIX has now closed below 20 for 10 straight days – something it hasn't done since Feb 2020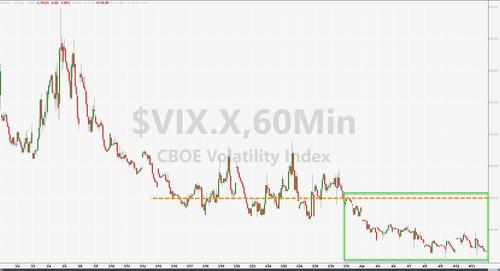 Bonds were bid with with 5Y-10Y segment outperforming…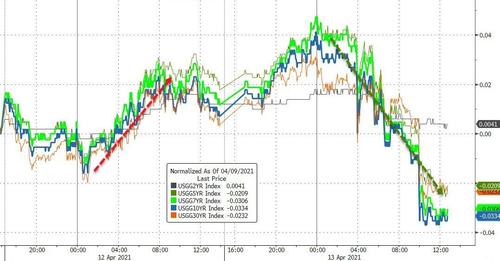 Source: Bloomberg
A very strong 30Y auction helped…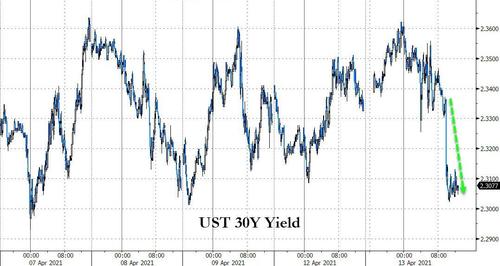 Source: Bloomberg
The dollar continued to drift lower…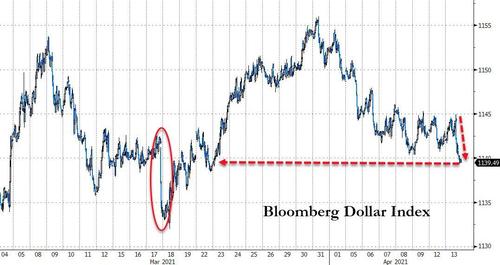 Source: Bloomberg
Crypto surged above $2.1 trillion market cap today with Bitcoin above $63k for the first time…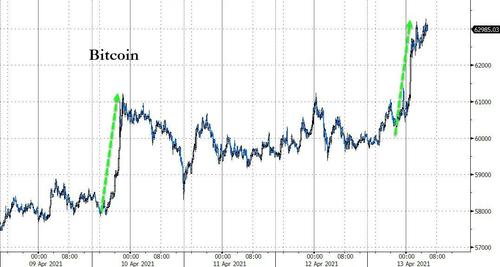 Source: Bloomberg
And Ether surged above $2300 – a new record high…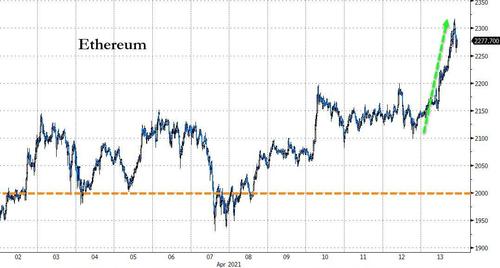 Source: Bloomberg
Dollar weakness helped send Gold higher…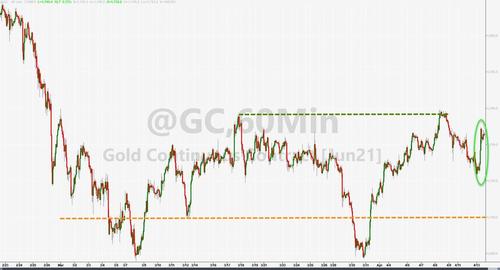 WTI managed to close back above $60 ahead of tonight's API data…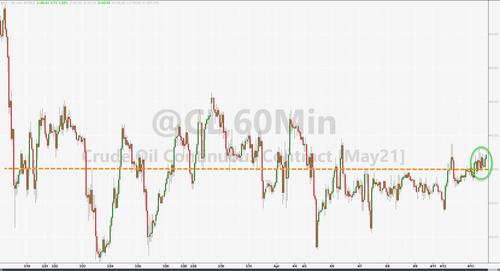 And finally, this is the 13th day in a row where the S&P 500 ETF (SPY) closed above its opening price…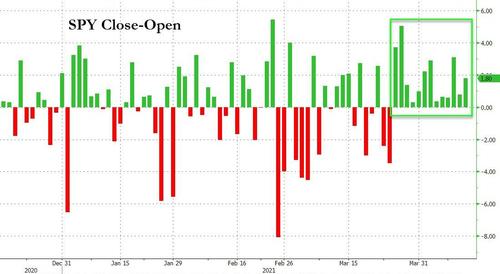 Source: Bloomberg
Since SPY's inception in 1993, that has never happened before.
Additionally, in the last 21 days, the Nasdaq is up 6% with the average breadth (advancers-decliners) across the Nasdaq at 147.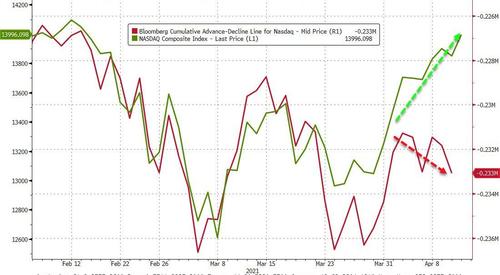 Source: Bloomberg
This hasn't happened in the history of Bloomberg data.  
Tyler Durden
Tue, 04/13/2021 – 16:00