New Orleans Woman Jailed After Schwab "Fat Finger" Accidentally Sent Her $1.2M
When a group of Revlon borrowers refused to return more than $500 million in Citigroup's money, a judge ruled that they were within their rights to keep it.
But as Bloomberg pointed out in a recent report, a woman was arrested after not returning $1.2 million that was erroneously transferred to her Charles Schwab account in February (due to an "issue created by a software enhancement").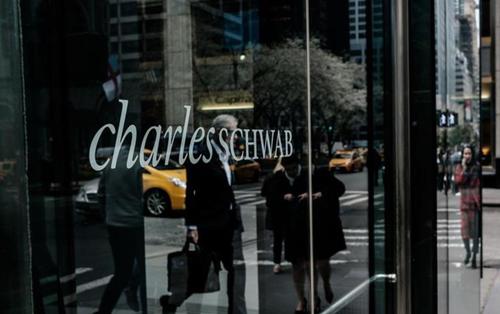 Spadoni, 33, an emergency call operator in New Orleans, was accused of moving the mistakenly deposited funds into another account and using some of the money to buy a new car and a house, authorities said. She received the money after initially trying to transfer $82.56 to another account.
While Schwab's error is among the technical errors such as misplaced decimal points and so-called "fat finger" mistakes, ultimately, losing $1M is a pittance compared to the nearly $1 billion that Citi initially transferred via a back-office error (according to an explanation published by Bloomberg, the software error was the result of a workaround gone wrong).
The bank meant to make an interest payment to Revlon lenders and instead wired them the principal, too, totaling $900MM. And that misadventure pales in comparison to Deutsche Bank, which at one point transferred €28 billion ($33.4 billion) to one of its outside accounts in 2018.
Unfortunately for Spadoni, it's a crime for a private citizen to keep money that was knowingly transferred to them as the result of a clerical error. She is reportedly still in jail, having received a bail of $50K, and has been fired from her job as a 911 operator.
Captain Jason Rivarde, a spokesman for the sheriff's department that arrested Spadoni, said that although the money was put into her account, "it's not her money." "Even if it was put in there by mistake. It was an accounting error."
"If someone accidentally puts an extra zero on a utility payment, they would want that money returned or credited to them," Captain Rivarde said.

"This is no different".
Schwab is also suing Spadoni separately. So far, the bank said about 75% of the money has been recovered. The bank added that its client contract clearly stipulates that any customers who receive money because of an error on the bank's behalf are required to return that money.
Tyler Durden
Tue, 04/13/2021 – 17:30