Amid SEC Crackdown, Southeast Asian Delivery App Grab Going Public In Record $40 Billion SPAC
The SEC might be trying its hardest to let some air out of the SPAC boom, but the deal flow hasn't totally dried up. As US SPACs increasingly look abroad for deals, California-based Altimeter Growth has announced a deal on Tuesday to buy Southeast Asian ride-hailing and food delivery giant Grab Holdings.
By valuation, it's the biggest SPAC deal yet, continuing a trend of SPAC players going after larger and larger companies. Hopefully, Grab's trading debut will go better than the last big gig economy player's IPO.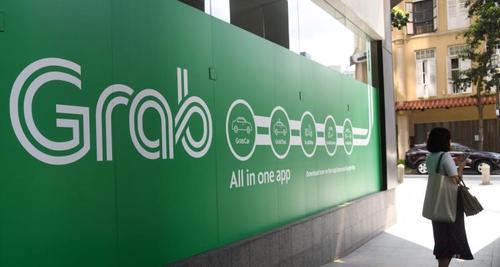 The massive deal is expected to value Grab at an initial pro-forma equity value of around $39.6 billion (S$53.2 billion).
The deal is expected to provide $4.5 billion in cash proceeds to Grab, most of which will come from a "fully committed investment in public equity" led by Altimeter Capital Management. Backers of the fund include US giant Fidelity and Singapore's state investor Temasek, along with leading family groups from Indonesia.
Singapore-based Grab has been attracting more notice from American investors, who have broadly described it as the "Uber of Southeast Asia." After its merger with Altimeter, Grab expects to trade on the Nasdaq.
The New York Post even characterized Grab as a Southeast Asian "super app" since it includes digital payments capabilities alongside ride hailing and delivery services. It will trade under the ticker symbol "GRAB".
"As we become a publicly-traded company, we'll work even harder to create economic empowerment for our communities, because when Southeast Asia succeeds, Grab succeeds," Grab co-founder and CEO Anthony Tan said in a statement.
The SPAC boom has continued this year, as the US market averaged 20 deals per week for most of the first quarter.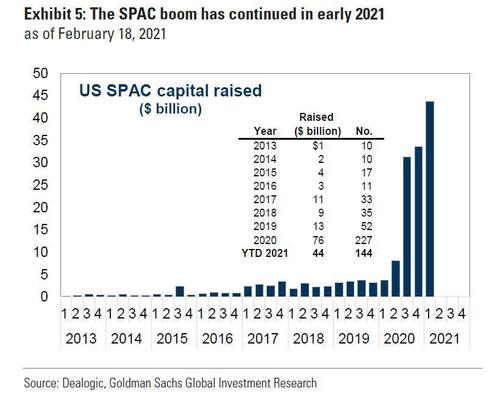 We noted yesterday that just three SPACs listed last week (including 2 on Wednesday), compared with more than 20 deals per week on average for most of the year.
But issuance suddenly plummeted at the start of April, as the SEC took its first steps toward cooling the SPAC market. According to Bloomberg, the SEC last week began privately telling accountants that warrants, which are issued to early investors in the deals, might not be considered equity instruments, something that might seem like a minor distinction to the untrained eye, but to legions of accountants and lawyers, it's a critical classification that could create problems for backers.
It's worth remembering that Grab was a VC darling long before talks to rush its market debut via SPAC began. As the world's investors desperately search for new deal opportunities, we imagine more southeast asian companies with heavy private backing are being showered in pitchbooks right about now.
Tyler Durden
Tue, 04/13/2021 – 08:46