St. Vincent Volcano In Eastern Caribbean Experiences "Explosive Eruption"
Update: According to St. Vincent's National Emergency Management Organization (NEMO), an eruption has occurred at La Soufrière.
"Explosive eruption at La Soufriere," NEMO tweeted. 
More details will follow. 
* * * 
There's been an uptick in volcanic activity in the Northern Hemisphere in the last few months. The latest is on the Caribbean island of St Vincent, where a red alert and evacuation order has been issued as the La Soufrière volcano shows signs of an imminent eruption, according to The Guardian.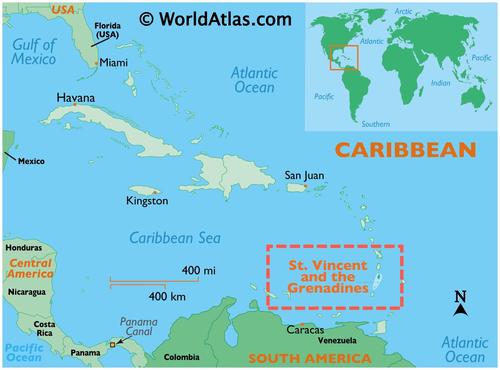 Prime Minister Ralph Gonsalves announced evacuation orders on Thursday after increased seismic activity was recorded around La Soufrière.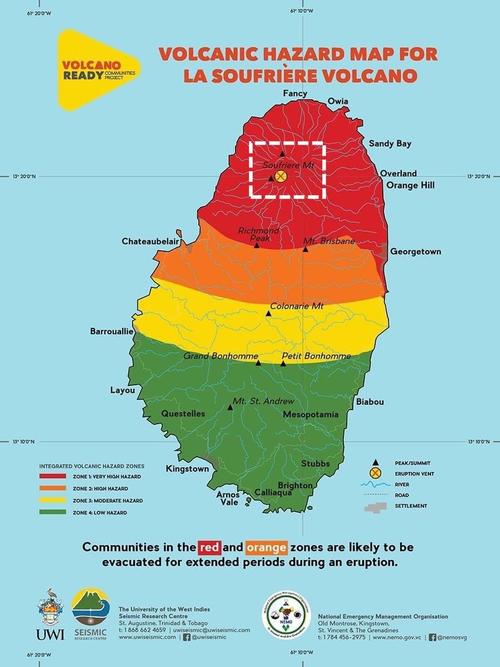 The country's National Emergency Management Organization (NEMO) warned residents, "Be ready, get your things in order." 
"Safe areas where people will be evacuated to are from North Union to Kingstown, on the Windward side of the island, Barrouallie to Kingstown on the Leeward side and the Grenadine Islands," Nemo tweeted.
A spokesperson for the University of the West Indies Seismic Research Centre said evacuation plans are in place in at least a dozen districts of St. Vincent, affecting approximately 6,000 to 7,000 people. Empty cruise ships began arriving Friday at the island's ports to transport people off the tiny volcanic island in the Caribbean. 
La Soufrière first arrived on our radar in December when the Caribbean Disaster Emergency Management Agency (CDEMA) said that scientists observed an "effusive eruption within the crater, with visible gas and steam."  
Video has emerged online of massive traffic jams as people rush to get off the island. 
Video emerging from St Vincent and the Grenadines of the evacuation underway in La Soufriere pic.twitter.com/UIjuXvVpLC

— Barbados Today (@BarbadosToday) April 9, 2021
One Twitter user posted an alleged picture of the volcano releasing a column of ash into the atmosphere.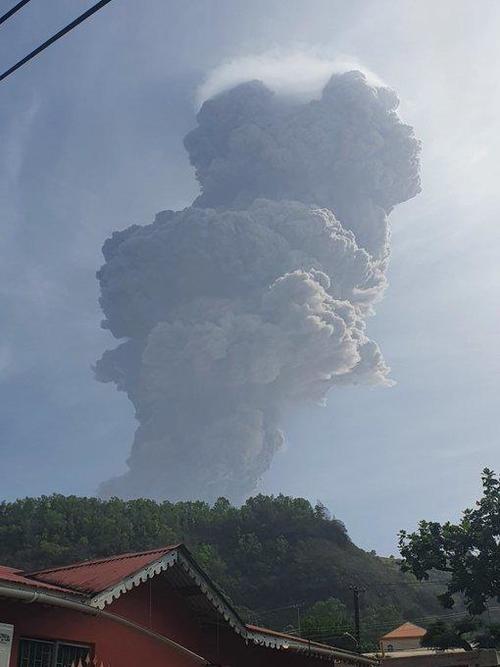 Another Twitter user tweeted: "Get to safety NOW." 
Just released video of La Soufriere St.Vincent. Get to safety NOW 🚨 pic.twitter.com/t1dCVdDjYd

— 💕The Wife💃💕 (@SpicyWifee) April 9, 2021
Possible eruption underway on Friday morning.  
#BREAKING – NEMO confirms explosive eruption at SVG's La Soufriere volcano – first time since 1979; plumes up to 8km in the sky; ash fall expected in 5 minutes pic.twitter.com/pVFgYLQnZL

— Kevz Politics (@KevzPolitics) April 9, 2021
The volcano has had five eruptions — in 1718, 1812, 1814, 1902/03, and 1979. 
Simultaneously, an active volcano has been spewing lava in Iceland, near the capital Reykjavik. It's the first eruption in more than 800 years. Readers may recall, days before the eruption, increased seismic activity was recorded.   
Tyler Durden
Fri, 04/09/2021 – 09:24