Tesla Delays Delivery For Refreshed Model S And Model X Vehicles
Tesla is reportedly delaying deliveries of both its refreshed Model X and refreshed Model S vehicles, according to Wednesday report from electrek.
Those hoping for refreshed version of the two mainstays in Tesla's lineup are going to have to wait as the automaker is "experiencing delays in bringing the vehicles to production," according to the report.
The new models had been unveiled in January and Elon Musk had said that deliveries would begin "within a few weeks". That, obviously, didn't happen – and this marks yet another timeline miss to add to Tesla's litany of such delays.
Musk had also said in late February that the company was "almost done" retooling its production lines to produce the vehicles. "Model S/X production lines are almost done with the retooling and will be aiming for max production next quarter. There is high demand, so we are soon going to need to go back to two shifts. Please recommend friends for recruiting," the e-mail read.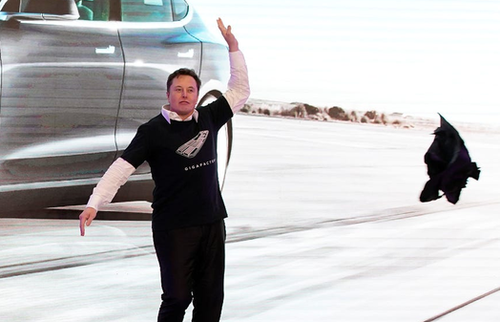 6 weeks later, there is still no report of any new Model S or X deliveries. Many people who bought refreshed Model S vehicles are seeing their delivery dates pushed back "by a few months," the report notes. "Most of them had March and April estimated delivery dates, but they have now been pushed to a May-July timeframe." 
electrek speculates that the delay could actually have to do with Tesla's software. Recall, we wrote about the company's most recent, horribly embarrassing test of its "Full Self Driving" software here. 
Among the most "controversial" claims that Musk has made over the last couple of years, nothing quite tops the list like his bold predictions for Full Self Driving and his company's autonomous capabilities. Those topics were also debunked thoroughly in a video we wrote about days ago, which compared Musk's public statements on FSD – which he has been charging customers thousands for, for years – and the harsh reality of where the company's "feature" stands today. 
Tyler Durden
Wed, 04/07/2021 – 14:42