Michael "Big Short" Burry Quits Twitter Amid Speculation About SEC Probe
A few weeks ago, we reported that Michael Burry, the hedge fund manager who shot to international fame thanks to the "Big Short", had once again deleted all of his tweets and announced that he would be taking a break from twitter after receiving some kind of warning from the SEC (he claimed agents had "paid us a visit").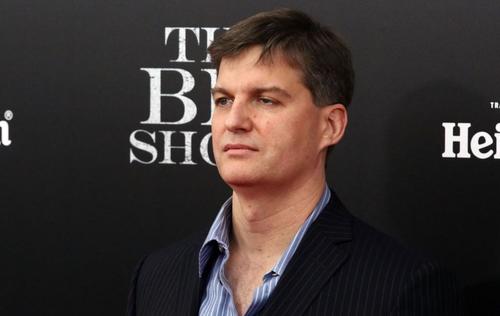 Over the past year or so, Burry has attained a new level of financial-industry stardom after becoming a closely followed figure among the army of retail traders coalescing on and around Wall Street Bets. He made the bullish case for Gamestop and took a stake in the company long before anybody had heard of "RoaringKitty", and under his familiar user name "Cassandra" he attracted hundreds of thousands of followers on Twitter often thanks to his gloomy takes – often only to delete his tweets and threads, much to the consternation of many of his fans.
But instead of merely deleting tweets, it appears the Scion Asset Management founder has deleted his entire account. The webpage for the @michaeljburry account that used to show Burry's musings on the dangers of Bitcoin and the bubble around the current retail trading wave now displays a message saying, "This account doesn't exist."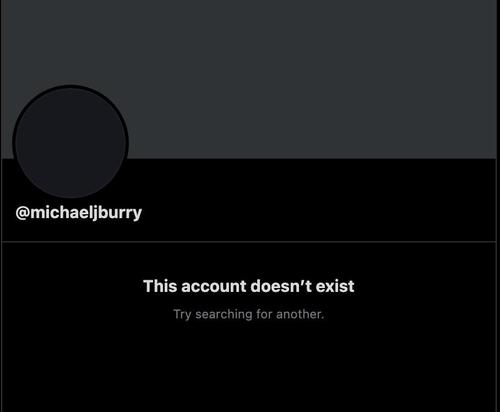 Speculation immediately turned to the SEC and whether Burry had deleted his account for some kind of compliance-related reason. In recent weeks, Burry has become even more aggressively skeptical of the non-stop equity rally, murmuring about how he is bracing for a massive drawdown as the reflation trade forces the market to recalibrate its rate-hike projections.
Has the SEC come to visit you yet, like Burry?

— Tom Wells (@tomwellsjr) April 5, 2021
What's more lame: that the SEC visited Burry, or that he caved? https://t.co/WdwwWNcoxE

— 𝔻🦩𝕃𝔸ℕ 𝔾ᚱ𝔸₿🌐💚§𝕂𝕀 (@GrabowskiDylan) April 6, 2021
@MaddowBlog why does Dr. Burry's account no longer exist? @michaeljburry He was trying to warn people again. SEC told him to stop. He tried to put his warning in a background image. Seriously! The guy who told us the economy was collapsi g last time has to use secret messages!

— A fox in space (@woundedkarma) April 6, 2021
Others brought up Burry's infamous Tesla short (Tesla shares this week have reversed some of their earlier losses from the past two months).
@michaeljburry Twitter no longer exists, huh?

RIP: Michael Burry (aka "Cassandra"), last seen touting his Tesla short position or being interviewed by SEC over market manipulation. Either way, be well Michael! We'll get Mark Spiegel to play you in the next film!$tsla $tslaq pic.twitter.com/SE6VwBXh1W

— equilibrium (@Equilibrium_420) April 6, 2021
To be sure, as at least one twitter user pointed out, this isn't the first time Burry has deleted his twitter account, and it's entirely possible he just did it on a whim.
Burry has deleted his Twitter about 10 times in 10 years. Sec didn't make him do that.

— King Kahn (@KingKahn23) April 6, 2021
Tyler Durden
Tue, 04/06/2021 – 21:25