Doormen Who Witnessed NYC Attack On Asian American Woman Fired
Aside from the actual attack itself, it was the talk of the town: two doormen who witnessed a Filipino-American woman brutally assaulted on the sidewalk outside of their building stood idly by and did nothing to help. Rather, they simply closed the door to their building.
Now, they've been fired.
The building's owners told its residents on Friday that the doormen have been fired for not following "required emergency and safety protocols."
"For this reason, their employment has been terminated, effective immediately," Rick Mason, the executive director of management at the Brodsky Organization, wrote to the building's tenants.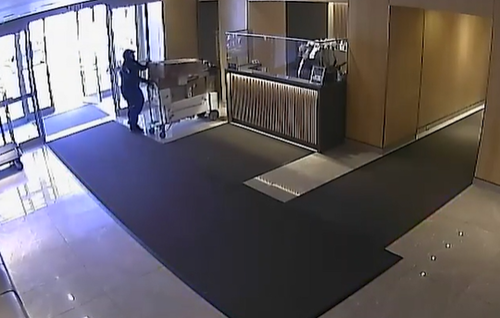 Last Monday, 65 year old Vilma Kari was senselessly attacked and beaten on the street on her way to church. The video of the incident went viral and, in addition to the outrage over the attack, there has been widespread outrage about two doormen who appeared to witness the attack, yet did nothing to stop it. 
The New York Times added this week, after review of a longer video, that the doormen may not have witnessed the attack immediately, but rather were alerted to it by a delivery person who was in the lobby. The attacked "lingered near the front of the building" after the attack, the Times also wrote. 
Kyle Bragg, the president of 32BJ SEIU, the union that represents the staff members, said: "We believe we must root out systemic racism in all its forms. We believe that all union workers, especially workers of color who are often the subject of unfair treatment on the job, have a right to a fair process as outlined in their contract."
He said the two employees have initiated the process to file grievances. 
38 year old Brandon Elliot was arrested and charged with the attack. The New York Post reported that Elliot yelled anti-Asian statements while he beat the woman, including, "F**k you, you don't belong here."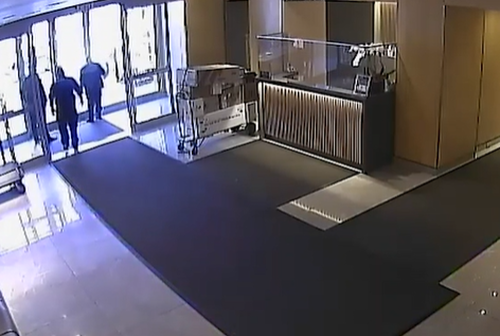 Elliot was previously convicted of stabbing his mother to death in 2002, was released from prison in 2019, and is on lifetime parole. Elliott faces charges of assault as a hate crime, attempted assault as a hate crime, assault and attempted assault, according to police.
New York City Mayor Bill de Blasio called the attack "absolutely disgusting and outrageous," adding that it was "absolutely unacceptable" that witnesses did nothing. 
"I don't care who you are, I don't care what you do, you've got to help your fellow New Yorker," he said last week. "If you see someone being attacked, do whatever you can. Make noise. Call out what's happening. Go and try and help. Immediately call for help. Call 911. This is something where we all have to be part of the solution. We can't just stand back and watch a heinous act happening."
Tyler Durden
Wed, 04/07/2021 – 11:05