"We Are Struggling" – Capitol Police Union Head Warns Of Officer Exodus 
The US Capitol Police (USCP) union commander warned of a possible officer exodus and the need to bolster security following the latest attacks. 
"We are struggling to meet existing mission requirements even with the officers working massive amounts of forced overtime," Gus Papathanasiou, chairman of the Capitol Police Labor Committee, said in a statement.

"I've had many younger officers confide in me that they're actively looking at other agencies and departments right now."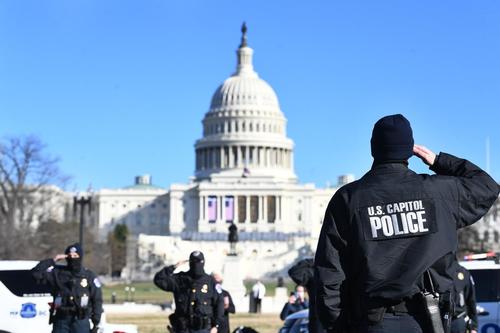 USCP has had a remarkably traumatic year. Last Friday, the latest incident occurred when a driver slammed into a barricade, killing one officer and injuring another. The attack came months after Trump supporters stormed the Capitol complex on Jan. 6, injuring 80 officers. 
"We have now lost two officers in the line of duty this year," Papathanasiou said.

"Another officer has taken his own life, and we have 80 officers who were seriously injured in the insurrection. Some of those injured officers may never return to duty."
The union chief said police are short-staffed and morale is low. Younger officers are moving to other agencies or departments, and older officers are putting in their retirement papers. 
"In the next three to five years, we have another 500 officers who will be eligible to retire," he said.

"Many of these officers could put in their retirement papers tomorrow."
Papathanasiou said the department is 233 officers below its authorized level of more than 2,000. The shortage has already forced some officers to work "massive amounts of forced overtime," he added. 
The Capitol Police is the law enforcement agency responsible for protecting Congress – its members, visitors, and facilities. 
… and perhaps the shortage that could transform into a mass exodus at any moment is the reason why the Pentagon recently extended National Guard presence around the Capitol complex
Tyler Durden
Mon, 04/05/2021 – 22:40