Stocks, Bonds, Bullion, & Black Gold Bid As Q2 Starts With Dollar Dump
Another few trillion in spending malarkey…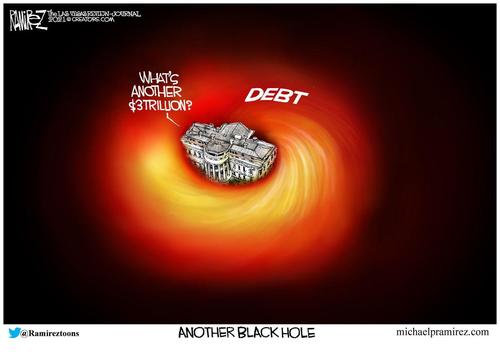 …and the dollar dumps to start the quarter…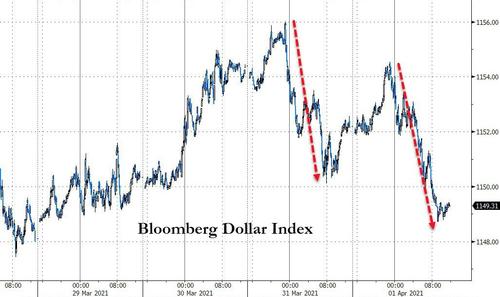 Source: Bloomberg
Which makes many wonder if this is the start of something bigger…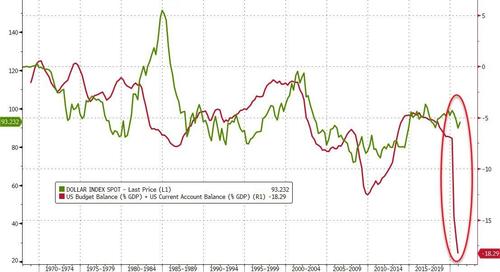 Source: Bloomberg
"You have meddled with the primary forces of nature, Mr Biden, and I won't have it! Is that clear?
You are an old man who thinks in terms of nations and peoples. There are no nations. There are no peoples. There are no Russians. There are no Arabs. There are no Third Worlds. There is no West. There is only one holistic system of systems. One vast and immane, interwoven, interacting, multi-varied, multi-national dominion of dollars. Petro-dollars, electro-dollars, multi-dollars, reichmarks, rands, rubles, pounds and shekels."
All major US equity indices rallied to start the 2nd quarter with S&P hitting a new record high, above 4,000 for the first time ever. Nasdaq and Small Caps outperformed, Dow lagged…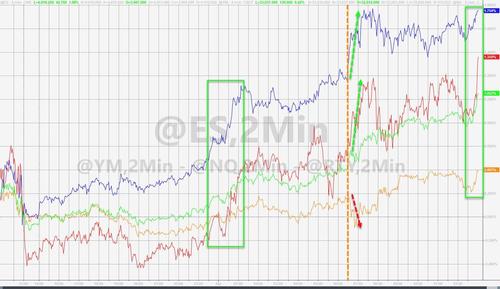 Growth was aggressively bid to start the quarter (then went nowhere)…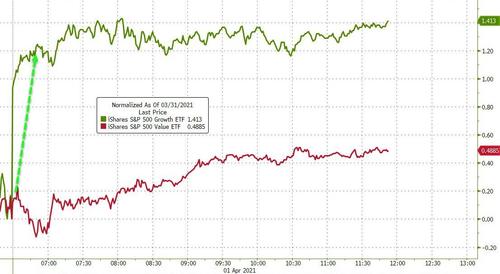 Source: Bloomberg
VIX crashed to 14 month lows (below 18)…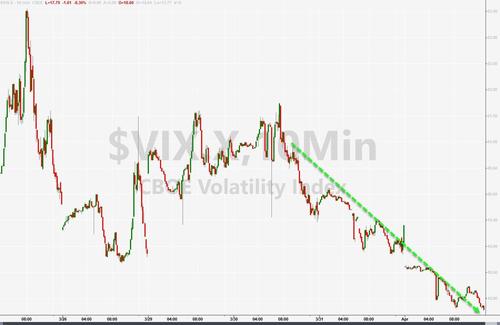 Bonds were also bid to start the quarter but are very mixed on the week with 30Y -4bps and the belly +4bps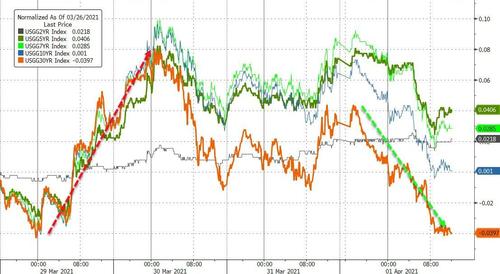 Source: Bloomberg
10Y yields have tumbled in the last three days, back below 1.70%…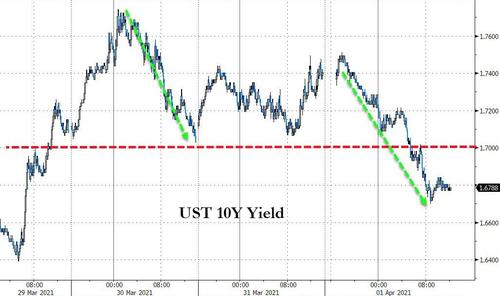 Source: Bloomberg
If the equity market is right, bond yields are 30bps too high…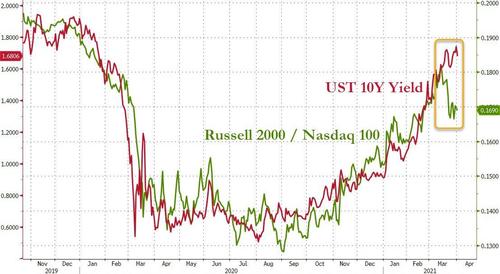 Source: Bloomberg
Bitcoin trod water today, back at pre-flash-crash levels…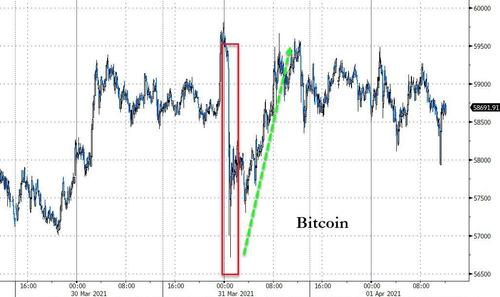 Source: Bloomberg
Ethereum has significantly outperformed, now at new record highs…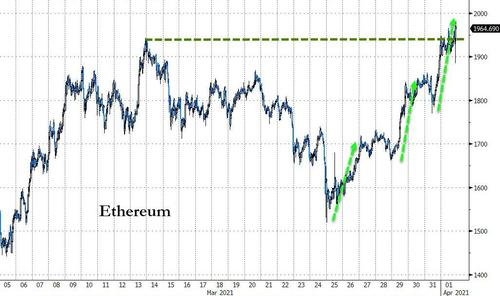 Source: Bloomberg
Oil surged after the OPEC+ decision to increase output gradually – after chopping around all day – managing to run stops above $61…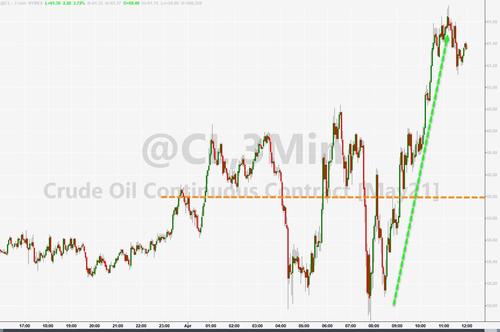 Gold extended its gains as the dollar dumped…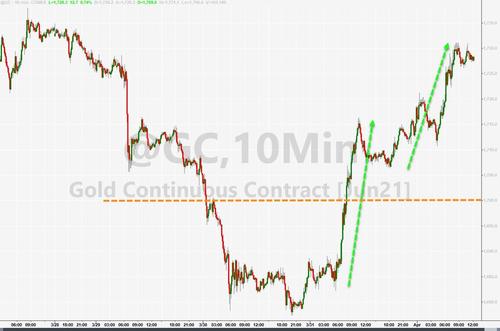 Gold and Oil have recoupled with the upper end of their 40 year range…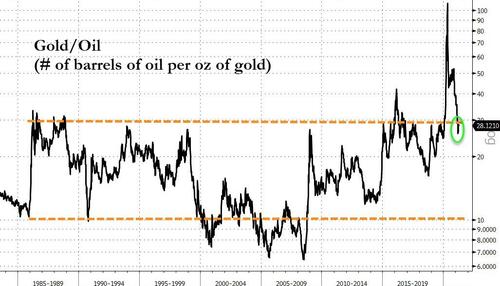 Source: Bloomberg
Finally, we wonder what HY bonds know that stocks don't?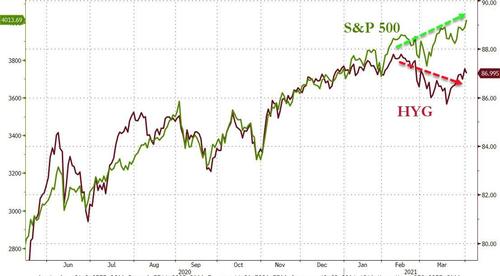 Source: Bloomberg
Tyler Durden
Thu, 04/01/2021 – 16:01