4 Killed, Including A Child, In Shooting At SoCal Office Building
Not that anybody is counting, but the US suffered its 4th mass shooting since most states started reopening their economies and schools when 4 people – including a child – were shot and killed Wednesday night after a gun man shot up an office building in Orange, Calif., about 30 miles southeast of Los Angeles. a fifth victim (an adult woman) was hospitalized with life-threatening injuries due to a gunshot wound, the NYT reports.
The gunfire started around 1730PT. The suspect was also hospitalized with a gunshot wound, but authorities couldn't say whether it was self-inflicted or not. A firearm was recovered from the scene, which spanned two floors and a courtyard.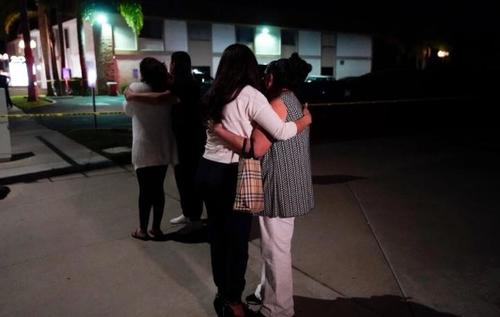 Orange Police Department spokeswoman Lt. Jennifer Amat said during a news conference on Wednesday night that officers had responded to the area of 202 West Lincoln Avenue near Glassell Street. Shots were still being fired when officers arrived at the scene, she said.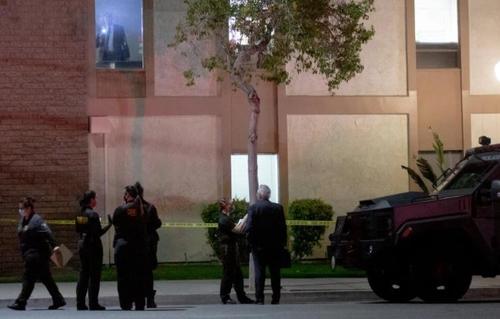 NYT reporters talked to a witness who lives in an apartment near the building.
Emma Soto, 26, who lives in an apartment near the building, was doing laundry when she said she heard seven to 10 gunshots.

"It just sounded like a popping sound," she said. "It didn't really sound like how you would imagine it, like in the movies. We're hearing of all these shootings going on, so I just thought, 'Another shooting.' But we never imagined it would be that close to us."
Another witness said they believed the shooting took place at a roofing business located on the first floor of the building. Police didn't release much information, so whether or not this is accurate is unclear. They also said the woman who runs that office often brings her son to work.
Hector Gomez and Edgar Gonzalez work at a roofing business located on the first floor of the building where the shooting occurred. The two men, along with residents who were at the scene on Wednesday night, said they believed the shooting had unfolded at a real estate office on the second floor. The windows of the office appeared to have been shot out.

Mr. Gomez said the woman who ran the office sold mobile homes and would often bring her son with her to the building.

"He's a cute little boy," Mr. Gomez said.

The two men said they were convinced the woman and her son were among the victims. The woman's S.U.V. was still in the parking lot as the police conducted their investigation late into the evening.
Orange is a city of 139K less than six miles from Disneyland. About a dozen police and fire vehicles blocked Lincoln Avenue, a main thoroughfare in the town, as they responded to the shooting at the squat office building, which is mostly surrounded by apartment buildings.
Tyler Durden
Thu, 04/01/2021 – 07:00