"The Money Has Left My Account!": Tesla Customers Report Being Charged Twice For Vehicles
In addition to the ongoing controversy about Tesla's Full Self Driving, which, ironically has clearly turned out to not be full self driving, and yet another Tesla wreck into a white tractor trailer in New Jersey just hours ago, Elon Musk's automaker has found itself embroiled in another controversy.
The company is reportedly double charging some customers for new cars. And even better, the customers are struggling to try and get refunded from the company.
Three Southern California customers said they were charged twice for their cars, resulting in "tens of thousands" of dollars being withdrawn from their bank accounts that shouldn't have been, CNBC revealed in a new report. They said they were given a "frustrating runaround" when seeking refunds. 
One customer, Tom Slattery, said he "woke up to find his bank account depleted by nearly $53,000 more than he expected — the sum he agreed to pay for a long-range, all-wheel-drive, 2021 Tesla Model Y". Five days later, he is still waiting for a refund. "They told me to call my bank and have my bank reverse the charge. That was not acceptable. When you debit more than $50,000 and tell a customer to solve it on their own? I kept pushing."
He also says he was told by an employee at the Burbank store than "hundreds of customers" were experiencing the same issues. 
"It's hard to imagine sales and service getting worse. I had almost $53,000 unauthorized stolen from my bank account. And nobody, nobody has called me, emailed me, there's no sense of urgency in resolving this," he said.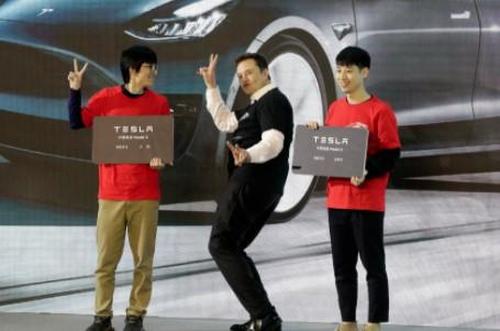 Customer Clark Peterson said he had a similar situation. On March 26, he noticed his account had been double charged and that Tesla gave him a similar answer: "He told me to call the bank and stop payment on that. I said the money has left my account. I'm pretty familiar with the way wire transfers work. When the money's gone the money's gone! He was insistent I should call my bank. So I did. They confirmed like no, the money is in Tesla's account now. We cannot do anything about that until we hear from them."
"This was not some operator error. And for a company that has so much technology skill, to have this happening to multiple people really raises questions."
Another customer, Christopher T. Lee, told CNBC: "I was supposed to only pay $56,578.63 for my Model 3. … They ended up charging me twice for the car."
Two other customers echoed similar stories to CNBC, stating that they experienced "duplicate debit charges" from Tesla. One customer said they face "overdraft fees and looming finance charges" as a result of the second charge. 
Even more surprising than the fact that some Americans actually have enough in their checking accounts lying around to fund the second purchase of a vehicle is the fact that the second charges even happen at all. Tesla vehicles range from $37,000 to about $71,000 – and any reasonable person would assume that necessary steps would be taken so that a purchase of such size is handled with care and calculation, instead of sloppiness and disorganization. 
"The best thing is to go back to the merchant and let them know an error occurred. Ask them to reverse or refund the money. That should be the easiest way," Dave Excell, founder of a financial crime prevention tech firm called Featurespace, said. 
Tyler Durden
Tue, 03/30/2021 – 15:20