United Flight 328 Experiences "Loud Bang" As "Giant Metal Engine Part" Falls In Front Yard 
9NEWS' Chris Vanderveen reports United flight 328 has returned to Denver International Airport after passengers heard a "loud bang." 
Vanderveen tweeted: 
"Just spoke to passenger on United flight that had to turn around after passengers heard a "loud bang". Flight was able to return to DIA. No injuries immediately reported on board. Plane was headed to Honolulu according to passenger."
He also tweeted a video from a passenger during landing. The video clearly shows the engine sustained damage. 
BREAKING

This is the moment United flight 328 landed in DIA

Passengers cheer.

You can see damage to right engine.

Video: Troy Lewis #9news pic.twitter.com/wyYqlEEJgZ

— Chris Vanderveen (@chrisvanderveen) February 20, 2021
Twitter user Kieran Cain posted a picture of the "giant metal engine piece just landed in this Broomfield person's yard after a plane flying over experienced explosion."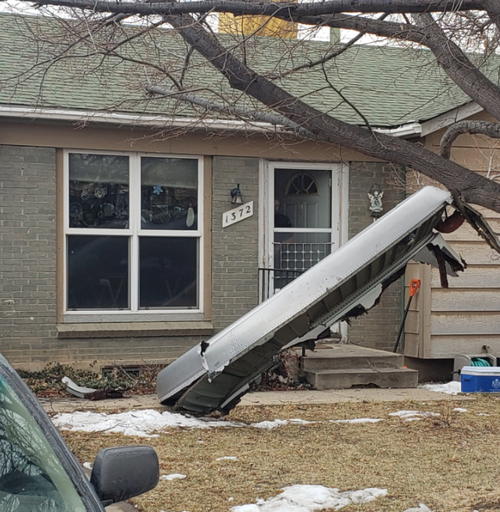 More images of the metal engine part.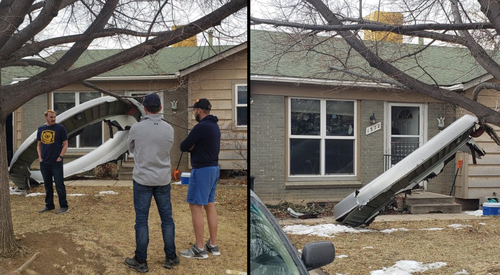 Engine parts land in a sports field filled with people. No word is anyone was injured.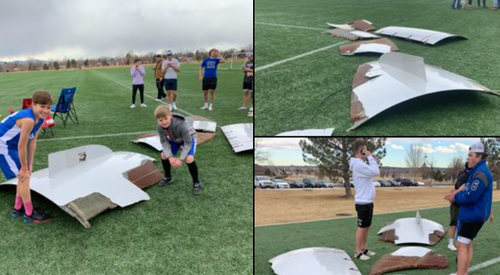 "Incredible photos by Hayden Smith of UA328 suffering an engine failure shortly after departing Denver," tweeted Tamas K-L.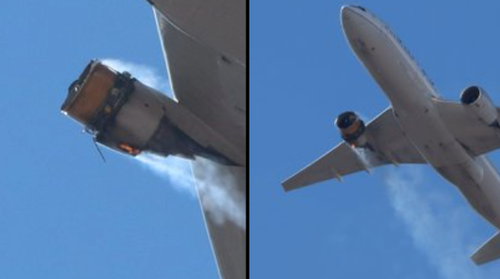 One Twitter user allegedly shows a video of the plane returning to Denver International Airport.
Here is the plane flying back to DEN near City Park in Denver at 1:13PM, 3 minutes after being diverted. Saw a low flying plane and decided to look it up. Noticed it was diverted back to Denver. No smoke. pic.twitter.com/QWovmpFyl0

— Morgan G (@MorganGurard) February 20, 2021
Broomfield Police told 9NEWS "metal parts fell from the sky on Saturday, possibly from a passing aircraft in the the Broomfield area."  
FlightAware shows United flight 328 is a Boeing 777-200. Here's the plane's flight path this afternoon as it appears the aircraft took off from Denver International Airport and then immediately returned.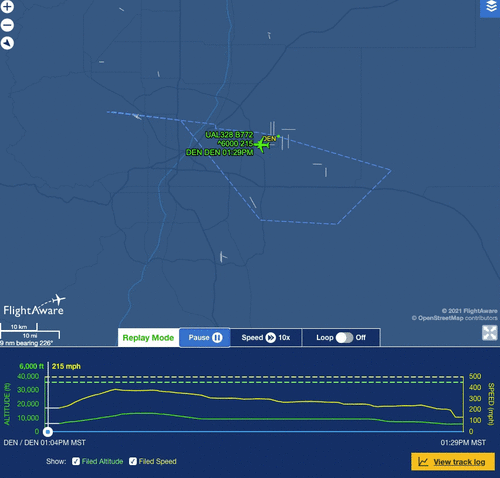 Tyler Durden
Sat, 02/20/2021 – 16:29